Grande Provence Wine Estate – Exhibition
R0.00
Enquire about a Sculpture
RAPTURE – Quantum Leap Into The Future 
a Major Exhibition of Sculpture  &  Limited Edition Oil Painting Art by ANTON SMIT
OPENING:  28 November 2020                   TIME: 12:00 
PLACE: Grande Provence Wine Estate, Main Rd – Franschhoek
Come join us for a glass of wine at the Opening on Saturday the 28th of November 2020 at 12:00
Walkabout with the artist, Anton Smit – on the 29th of November
Contact: Jean-Marié Olivier
Email: gallery@grandeprovence.co.za  
Mobile / Whatsapp: 083 4125 211   |   Tel.: + 27 (0)21 876 8630
Website: www.grandeprovence.co.za    |  www.gpgallery.co.za 
Grande Provence Heritage Wine Estate has various dining options available for bookings:
Main Restaurant lunch 12:30-3pm, 3 course wine pairing menu

Deli lunch 12:30-3pm

Picnic lunch 11:30-4pm


Advanced bookings essential to confirm reservations@grandeprovence.co.za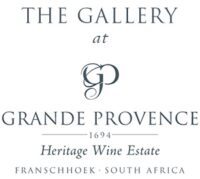 Artist Statement:
Having spent a lifetime creating solid forms that inhabit space but that don't express time, I started investigating the possibility of expressing time and rhythm as if it were music. At first I dissected the human form with flowing cuts and then decided to take a quantum leap into pure expression by employing line in 3D with hand cut steel achieving the staccato, the beat, and the metronomic progression of time in interpenetrated forms.
They almost dissolve as they march to a different drumbeat. They are visionary and almost prophetic and you can see the future through them. Its almost as if your own shadow is entangled in their creation. These skyline drawings suck me in, and are an absolute delight to create and they express my current state of mind perfectly. I feel that these pieces are the beginning of a new and exciting phase of my oeuvre.