Gallery at Grande Provence
Proudly Presents the THE LANDSCAPE COLLECTION  
of Sculpture Art 
by


Grande Provence Heritage Wine Estate
R0.00
Enquire about a Sculpture
Contact the Gallery for prices: gallery@grandeprovence.co.za 
Tel: +27 (0)21 876 8630
All works are available for viewing at Grande Provence Wine Estate – Franschhoek 
Certificate of Authenticity
Each artwork comes signed by the artist, with a certificate of authenticity and an unique edition number. 
About ANTON SMIT:
Widely revered for his overwhelming heads and monumental african sculptures, evoking themes of suffering, reconciliation, glory and sublimation, his works grace public and private collections countrywide and internationally.
Spoken verse, the echoes of emotive lyrics and the rasping of sculptures in progress are customary sounds emitted from his studio.
Larger than life, Anton Smit is the embodiment of poetry, an apt term for this sculptor, derived from the term "making"
Anton achieved his first artistic breakthroughs in 1977, when he received special mention in the South African Art Association's New Signatures competition in Pretoria. He went international when, in 1994, he put 35 sculptures on exhibition in New York at the Grand Central Station as part of the Strengthening the Link initiative to boost trade between South Africa and The United States.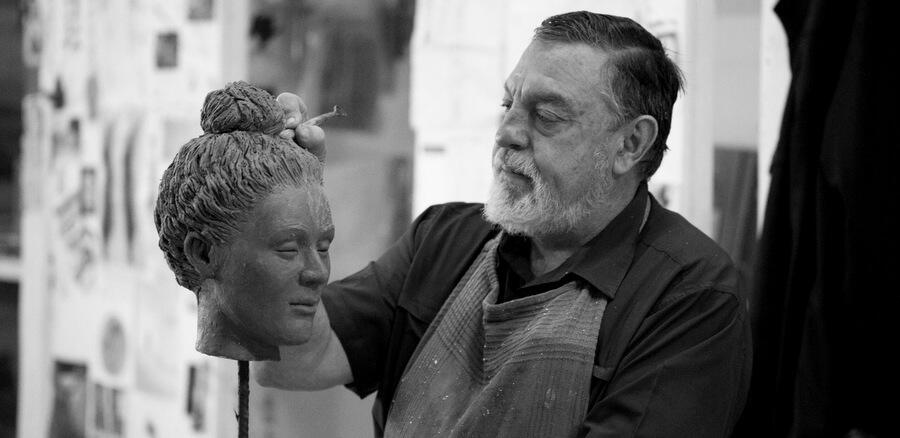 ABOUT GRANDE PROVENCE WINE ESTATE: 
Nestled in the beautiful Franschhoek Valley in South Africa's Western Cape, her lush vines spread across 47 acres. Rolling vistas frame the valley floor and heighten the drama of the rugged mountains beyond. Barely a one-hour drive from Cape Town, this is heartland South African Wine Country at its very finest.
For Further Information Contact:
Jean-Marié Olivier
Email: gallery@grandeprovence.co.za   |  Tel.: + 27 (0)21 876 8630  Website: www.grandeprovence.co.za    |  www.gpgallery.co.za 
Place: Grande Provence Wine Estate, Main Rd – Franschhoek
---

The Estate has various dining options available for bookings: reservations@grandeprovence.co.za
__________________________
CERTIFICATE OF AUTHENTICITY:
Each artwork comes signed by Anton Smit, with a certificate of authenticity and a unique edition number