BOOK YOUR GUIDED SCULPTURE TOUR
ADULTS: R220 P/P    |   CHILDREN AND STUDENTS: R80 P/P
Find out more about the man behind the art.
A brief history and what makes him tick. Discover the creative
process inside his studio. If you are lucky, you might
even meet the man himself.
The tour also takes you through the curated Sculpture
Park, where various iconic sculptures are on display.
Find out the meaning and inspiration behind these
iconic pieces whilst enjoying the tranquility of the
Sculpture Park's lush gardens.
We take you to the heart of the business, the factory.
You have behind the scene access, limited to the
public. See how these bespoke pieces are made, mold
making, casting and finishing of the final artwork
included.
Complete your journey with a breakfast or lunch at
Art Café, a full service coffee shop. Enjoy artisan
home-made foods, cakes and barista coffees.
This is a truly insightful tour into the life of Anton
Smit and his business. One, not to be missed.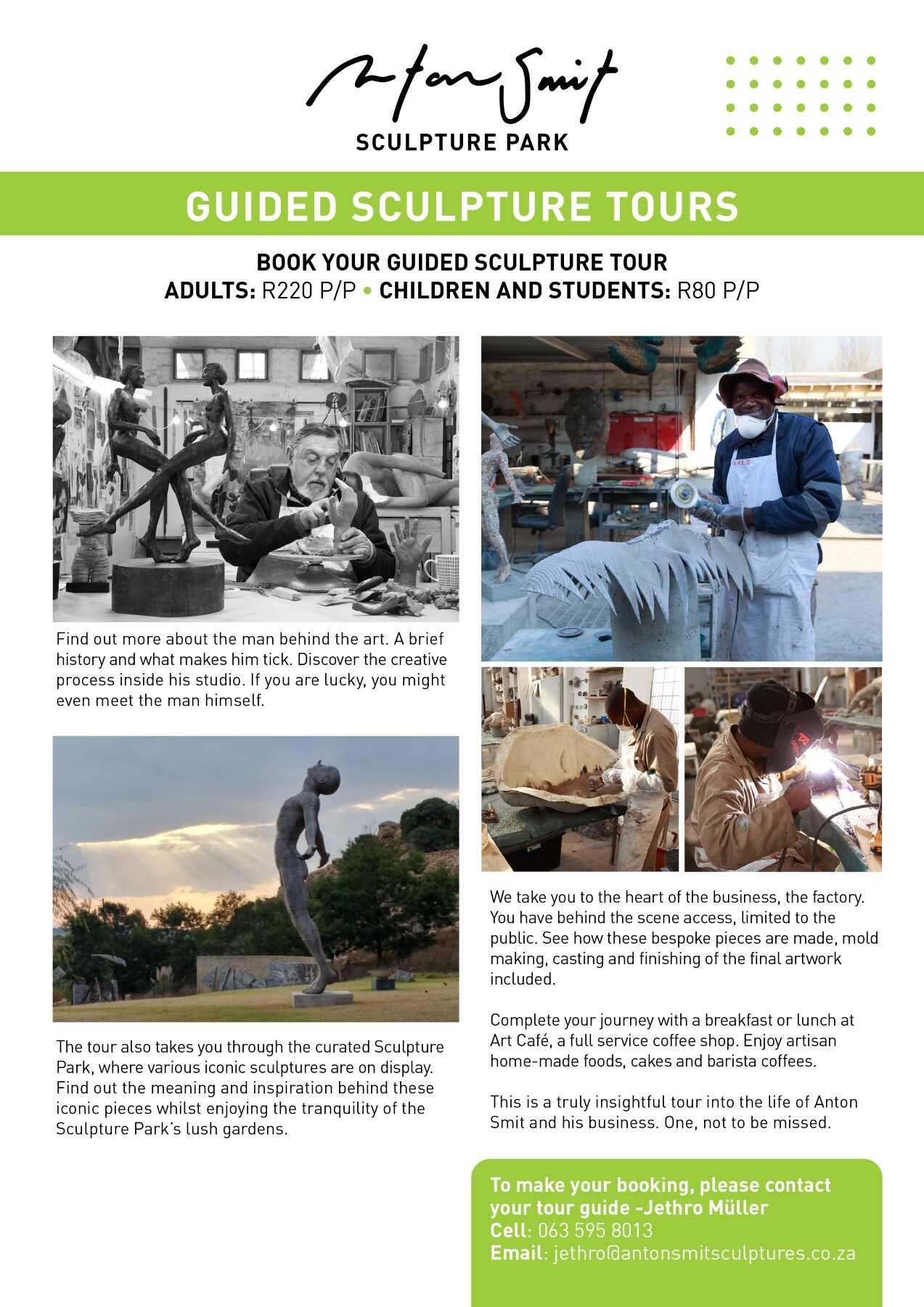 Address:
Black Eagle Lane
Aqua Vista Mountain Estate
Bronkhorstspruit dam
1020
South Africa