New Sculpture Park & Art Gallery in Western Cape
Hermanus
Benguela Cove Lagoon Wine Estate – Hermanus
R0.00
Enquire about a Sculpture
Anton Smit together with Benguela Cove Lagoon Wine Estate launches Sculpture Park & Gallery in Walker Bay, Hermanus. 
This new art space will be open for public viewing from 1 October 2019, and the official launch on 26 October will unveil all 40 pieces, led by the main featured work called Oblivion of the Waves.
The works that are on display vary from pieces the size of a man's fist to some sculptures standing three metres tall. 
"  Oblivion of the Waves, will suit its new home at Benguela Cove, so close to the sea. This work investigates the landscape of the soul, offering a fleeting glimpse of eternity. The dimness of our reflection in the mirror of the universe leaves us gasping for immortality as we sink into the abyss of the self. " Each work is accompanied by a poem or excerpt that reaches into Smit's heart.
"My work is driven by faith; the spiritual essence of every piece is an answer to that inner call." 
Owner of Benguela Cove, Penny Streeter OBE, set out to merge food, wine, and art on a collective platform, 
"These artforms embrace the rich heritage, natural produce, and talent in South Africa. The terroir is celebrated through exceptional wine, local produce is honoured with delicious food, and now the art of a master South African sculptor will also grace our premises."
We all need to be reminded every single day how beautiful things around us can be, if we take time out to notice them. Anton's work forces you to stop, breathe and take it all in.
Come take a walk around the estate grounds and art gallery, and explore all the pieces on display.
The art will be open for public viewing seven days a week.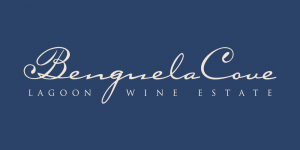 Benguela Cove Lagoon Wine Estate
Enquiries | Sales: Naomi Malgas
Tel.: 021 091 0032
WhatsApp: 071 429 9538
Email: naomi.malgas@benguelacove.co.za
Website: www.benguelacove.co.za
                                                                           Address: R43 Botrivier Lagoon
Hermanus, Western Cape