ABOUT ANTON SMIT
Established South African sculptor.
Widely revered for his overwhelming heads and monumental bronze sculptures, evoking themes of suffering, reconciliation, glory and sublimation. His works grace public and private collections locally and abroad, was featured at SCOPE Art Fair New York 2017.
His body of work comprises towering human figures, nudes, impressive heads, masks, hands, angels, floating and stretching figures, warriors as well as abstract works, He works with mostly steel, metal, stones, a unique iron and polymer cast mixture, and bronze.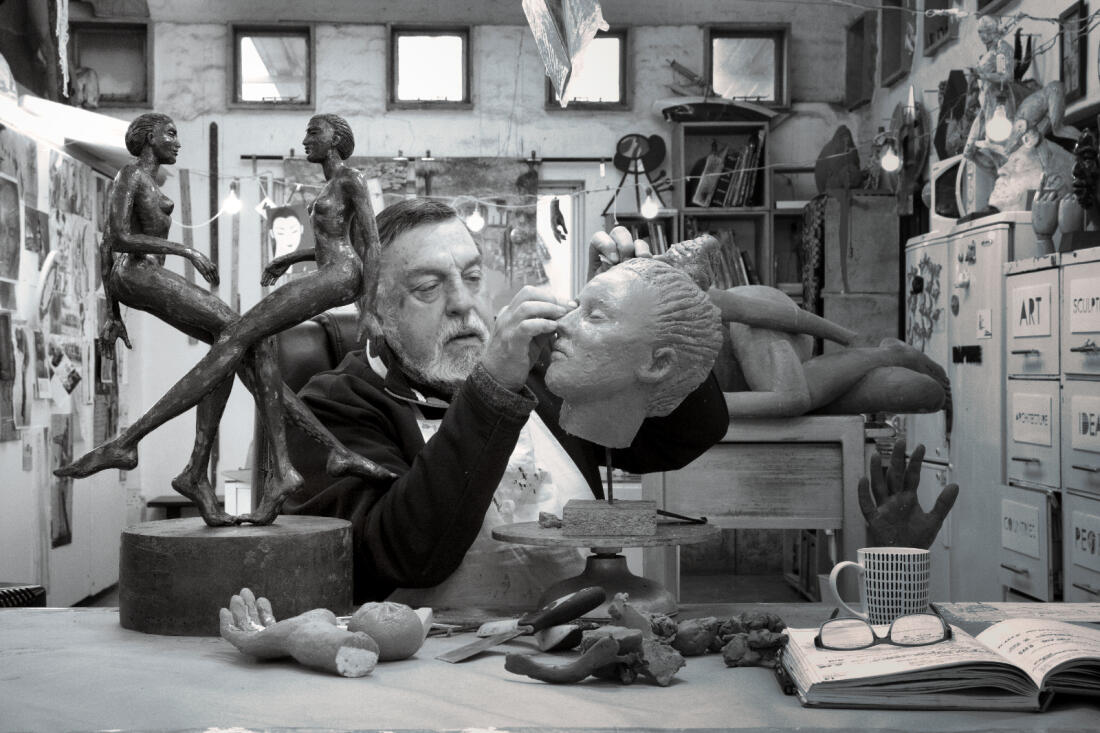 Anton likes to imbue his work with an illusion of movement or gesture, bodies curling up or limbs reaching out to the onlooker, a call to movement.
Some observers have noted that this is why so many of his pieces, even the most abstract ones, manage to communicate powerfully and emotionally. His sculptures and art is possessed of a raw, earthy power that feels innately African.
Anton's work is included in the permanent collections of the Pretoria Art Museum, Rembrandt Foundation, Graff/Delaire Collection.
"Anton Smit's sculptures epitomize his exceptional skill at imbuing his pieces, motionless though they are, with an undeniable feeling of movement. They seem as if they were about to reach out and touch or speak to the viewer. Even the most abstract pieces express the instincts and feeling of humanity" – Laurence Graff OBE, Graff Diamonds
"Anton's work is captivating and larger than life. Those who have an appreciation for superior craftsmanship and luxury super-cars, will share the same appreciation for these exceptional fine art pieces."  – Jan Ungerer COO Scuderia Ferrari, South Africa 
OTHER PUBLIC ART LOCATIONS